Journey of Hope
gripping stories of courage from Africa

Journey of Hope is the story of a fascinating journey made through Kenya and Malawi by Jean and Brian Gibson in June 2011, and the amazing people met along the way.
You can buy your copy now!

So many acts of faith and courage go unreported. As Jean and Brian Gibson travel through Malawi and Kenya, they meet national Christians who have overcome extraordinary challenges in their lives to preach Christ and model Christian discipleship. Christians in Africa face profound challenges including female circumcision, polygamy, child abuse and HIV. Here are 14 striking examples of how individual Christians are developing ministries of reconciliation, and offering education, health care, and new ways of living. The future for sub-Saharan Africa lies, to a remarkable degree, in the hands of the church. This is a vivid series of illustrations of how this redemptive work is being undertaken.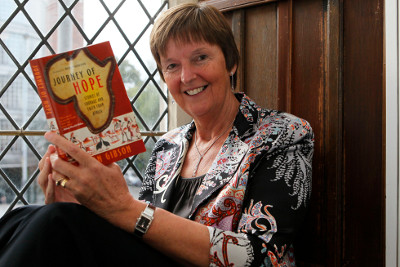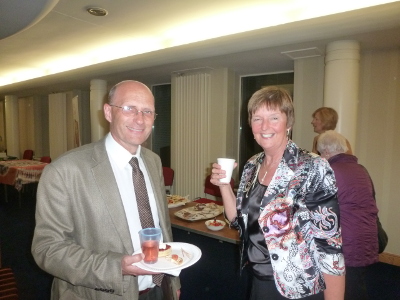 Book Launch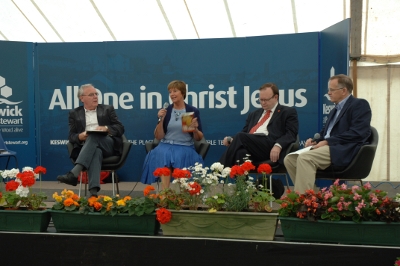 At Keswick at Portstewart - July 2012


Rob Parsons writes in the Foreward to Journey of Hope:

I have only just finished reading "Journey of Hope" and fittingly enough I am in Africa. I know nobody who has travelled to this mesmerising continent and seen some of the things that Jean Gibson talks about who has not been changed forever. This remarkable book will allow you to take that journey.

It would be good for each of us to take some time to walk the dusty roads that "A Journey of Hope" takes us along. But be careful: you will have to dodge the goats, chickens and bicycles stacked with huge bags of grain or tobacco. And keep your eyes open not just for danger but for beauty – "hornbills perched in trees, yellow bustard swooping overhead…tiny dikdik with their large dark eyes danc[ing] like dainty ballerinas."
Welcome to Africa – and to the lives of Africa.

But if you are looking for an easy read – a satisfying travelogue to while away a lazy Sunday afternoon – perhaps it would be best to take the book back to the shop whilst you can still find the receipt. Because in many ways this is a disturbing book – some scenes will not only move you, but haunt your memory.

Back from her travels and safe in her warm home, Jean ends her book like this: "Small inconveniences fade into insignificance in the face of the tragedies we have witnessed." As I turned the last page I felt the same. And yet my main memory of the book is not of tragedies, but of laughter, endurance and… hope.

In spite of all you are about to see and hear, I think you will enjoy this journey.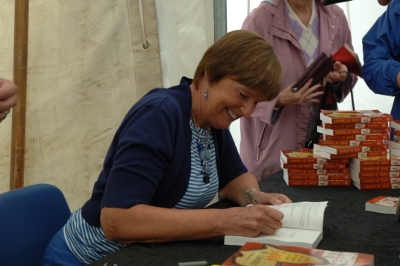 Book signing at Keswick at Portstewart
Click here to buy Journey of Hope